In a recent multi fandom project it became clear there are a lot of artists with a desire to create and a lot of authors wishing for art to go with their stories. Yet both were not sure how to approach each other. We hope to bring y'all together in this art-community.
For now we are keeping it within the Supernatural fandom, including the RPF corner:) All ratings and adult pairings are welcome.
So, do you have a short story [<4000 words] you want illustrated? There will be a new round of quickies in July 2017:)
Eager to art?
Browse through the still available fics from our April 2017 round here!
CALLING ALL ARTISTS!
Art can be anything from a banner to a scene illustration and we welcome all media, from pencil sketches to digital designs. To avoid procrastination we have one rule:
you have to set yourself a deadline within the timeframe of the challenge.
(A month for the regular QuickyBang, one, two or three weeks for the Matchmaker Challenge)
Art can then be posted to the community. If there is no banner, we require at least a sneak peek or teaser to be visible in the post; this is an art-community after all:) Whether you link to your artpost in your own journal or directly to the author's story is up to you. We do encourage you to promote each other's work!
ARTMASTERLISTS:
Quickies Round 1
MatchMaker Challenge in July/August 2016
Quickies Round 2
Matches & Quickies 2017 Round 1
Did you know we also offer anonymous contact and private rooms all year round:
FLIRT:
Don't have a story, but you do have an idea for art? Leave a prompt here! (Anonymous input allowed)
CLASSIFIEDS
: Looking for a fic- or artpartner to play with your favorite characters? Find each other here!
Questions, suggestions and comments are welcome:)
In this ARTmasterlist you'll find all the artworks from both events in the first half of 2017. Join me in rolling around in all the pretty and go give this talented bunch some love before you move on to the fic;)
* If you have any suggestions to make these challenges better or if you have any questions, don't hesitate to comment or PM me! (Also please poke me if I miscoded anything:)
J.
P.S. There will be a fic submission post for the next round of
quicky_bang
sometime in July. Let all the authors know that we love to illustrate their short fic!
Here's our sticky with rules and regulations)
To my surprise the latest MatchMaker Challenge lured in more participants than the original Quicky_Bang that followed! I love that many artists were excited to jump into a blind date:) I guess the new set up is a succes.*
A House on Fire
Author:
reeby10
Artist:
meesasometimes
Gen/Casefic/Jo Harvelle/Horror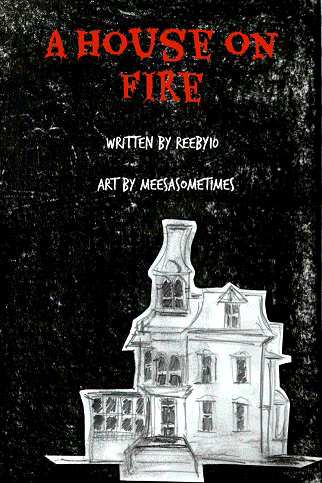 you can see some stills and a slowed down version
here
at my journal if you so please :)))))
thank you
beelikej
as always for hosting this fun event. I'm a bit late but determined.
Title :
Author:
Abigail Todd
(direct link to story on AO3)
Art:
be_my_precious
Characters: Sam Winchester, Slight Dean Winchester, mark of cain, demon!Dean

Title Patchwork Pup
Winner Takes It All
Artwork by
fridayblues
Made for
majestic_duxk
's story
Winner Takes It All
Pairing: Sam/Dean
Link to story
HERE
Link to art
HERE
It was supposed to happen in May :( I'm sorry, the lovely mod and my author
majestic_duxk
Artpost:
Artpost:
Forever is a Lonely Number
Artwork by:
beelikej
Made for:
souslelys
' story
Forever is a Lonely Number
RPF | Jensen/Jared | NC-17 | 3286 words | Link & summary in artpost!
Click to discover how I incorporated paperart!
Well done, everyone who participated in the latest MatchMaker Challenge and the Quicky Round after that! I'll be making an artmasterpost next week; until then, you can check out the
ARTWORK tag
to see what you missed.
For artists who joined in: this is your chance to make sure your tags and links are working! (and I think one or two of you still need to post here...)
(For anyone looking for a new artproject, you are more than welcome to grab one of the four fabulous stories that are still available
here!
)
For authors who are interested in offering up fic: I'll be opening a new round of Quickies at the end of July, so you can prepare to go through your short fic collection and find us some goodies to illustrate:)
My last anouncement concerns the whole community: I'll be making a clone community at Dreamwidth next weekend as a back up.
You can join it already
If you have any thoughts or suggestions on how to move forward, or if you want to let me know where you'd prefer to play, leave a comment or PM me!
J.
Hello!
Artpost:
Sleeping Beauty
Artwork by:
beelikej
Made for:
theyrebrothers
's story
Sleeping Beauty
RPF | Jensen/Jared | NC-17 | 2603 words | Link & summary in artpost!
Click to see an animated version of the banner + a making of!
PSSST:
May is not over yet and
THERE ARE STILL QUICKY FICS ON OFFER!
Check out the submissions and grab one to fiddle with!